Hi Blog!
Let's have a quick look at Azure Container Instances or known as Azure ACI. Nowadays, we, in the cloud industry need to be more familiar with Container services and it's benefits specially in this blog post we'll aim on how Microsoft Azure makes it easy for us to deploy an instance just less than a minute.
Containers are becoming the preferred way to package, deploy, and manage cloud applications. Azure Container Instances offers the fastest and simplest way to run a container in Azure, without having to manage any virtual machines and without having to adopt a higher-level service. Azure Container Instances is a great solution for any scenario that can operate in isolated containers, including simple applications, task automation, and build jobs.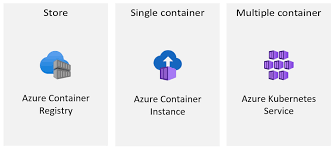 Container advantages:

Containers offer several advantages over physical and virtual machines, including:
● Increased flexibility and speed when developing and sharing the application code.
● Simplified application testing.
● Streamlined and accelerated application deployment.
● Higher workload density, resulting in improved resource utilization.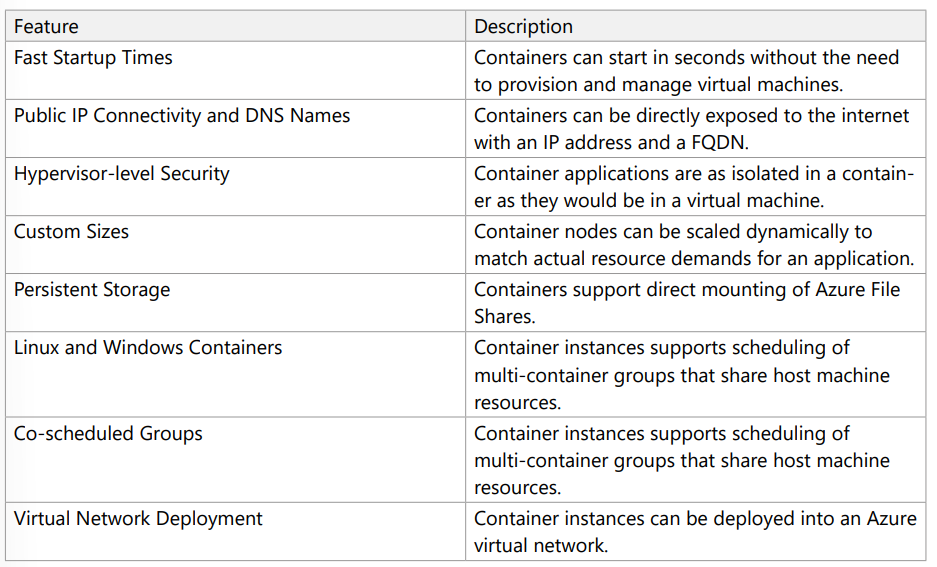 Some sources are from AZ-104 Study Guide.
Cheers!